LIVING IN THE Suburbs and Cities can present some challenges when it comes growing good, clean, organic Food. Edible Landscaping and Foodscaping provides an opportunity to grow quality food while maintaining the beauty of your landscaped yard. Start with a basic floorplan of your garden space. Make a list of produce you enjoy eating and often eat. Research colorful alternatives for the foods you enjoy and edible alternatives for your existing decorative plants (See the example at the above exchanging Zucchini Plant or Rhubarb or even Kalo (in temperate regions) instead of Elephant Ear).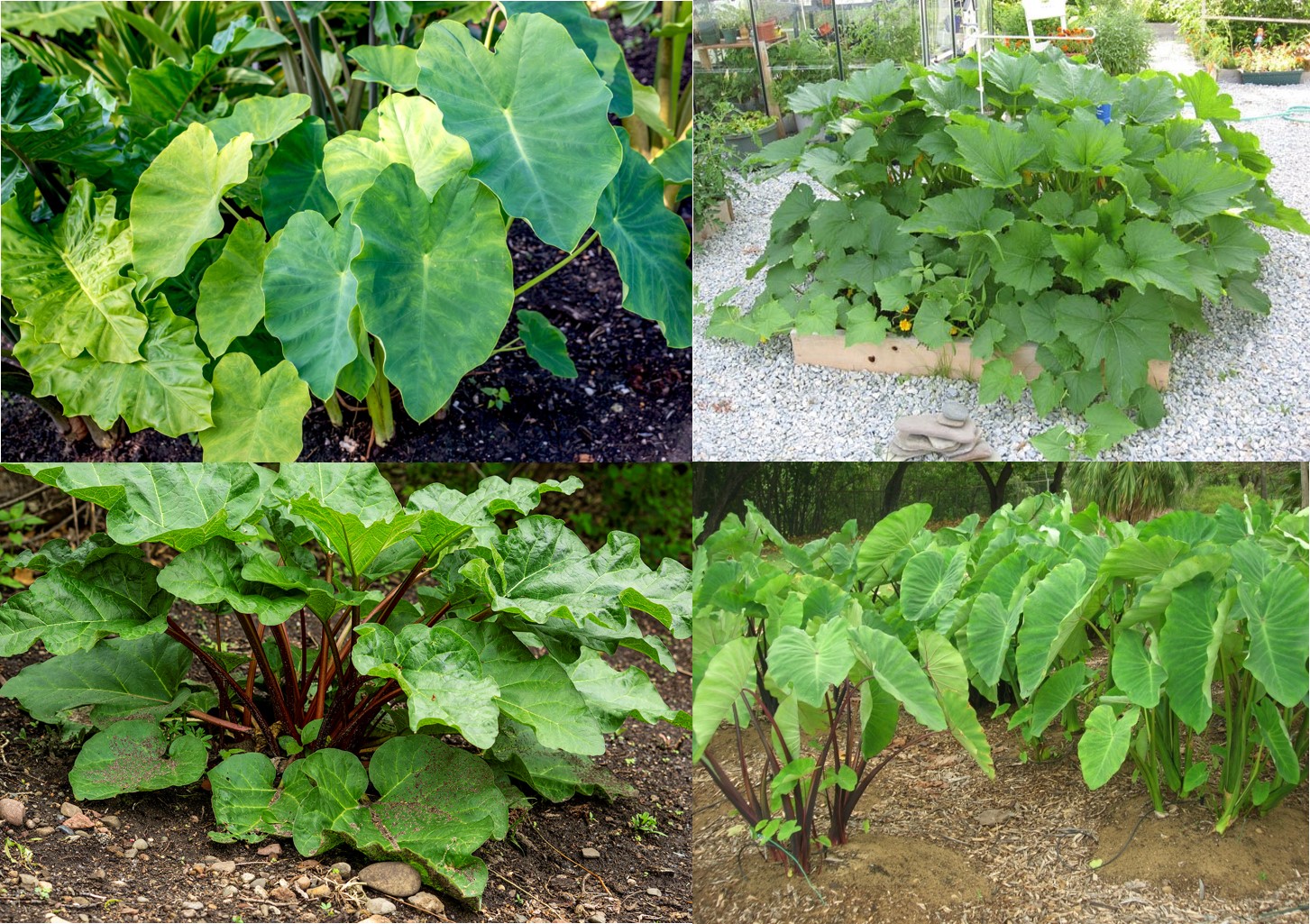 The books below can provide many useful ideas for planning your Foodscape. They also provide basic instruction for optimizing your growing space.
BELOW ARE some recommended plants for creating an edible, manicured yard. (Click "text link" for an article on benefits of each plant - click the "image link" to purchase seeds/plants):
Disclosure: As an Amazon Affiliate, I may earn a small commission for my endorsement, recommendation, testimonial, and/or link to any products or services from this website. There is not any adidtional cost to you for clicking the link thru my website. Your purchase helps support my work in continuing to bring you real information about farming, gardening and overall sustainable living.
| | | |
| --- | --- | --- |
| | | |
| | | |
| Amaranth | Artichoke - Purple Italian | Asparagus - White |
| Asparagus - Purple Passion | | Pole Beans - Scarlet Run |
| Pole Beans - Long Red | Bush Beans - 3 color mix | Pole Beans - Purple Pods |
| Broccoli - Romanesco | Broccoli - Purple Sprouting | Cucamelon |
| Corn - Mountain Indian Rainbow | Corn - Indian Glass Gem | Carrots - Rainbow Blend |
| Cauliflower 4 Color Mix | Crimson Clover | Dandelion Seed Mix |
| Chicory Seeds | Cauliflower - Purple | Eggplant |
| Elderberry | Exotic Vegetable Kit | Hibiscus - Red Roselle |
| Kiwano or African Horned Melon | Kohlrabi - Purple | |
| Pineberry Roots | Okra - Red Velvet | Chili Pepper Variety Pack - 13 types |
| | Tobasco Peppers | |
| Hot Pepper Variety Pack - 8 Types | Passion Fruit Plants | Rhubarb |
| Wild Alpine Strawberries | Tomato - Chocolate Striped | Indigo Rose Cherry Tomatoes |
| Tobasco | Edible Flowers | Zucchini |
| | Tomato - Unusual Breed Seed Mix | Unusual Color Vegetables |